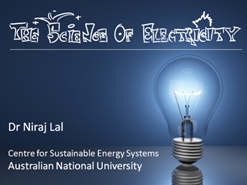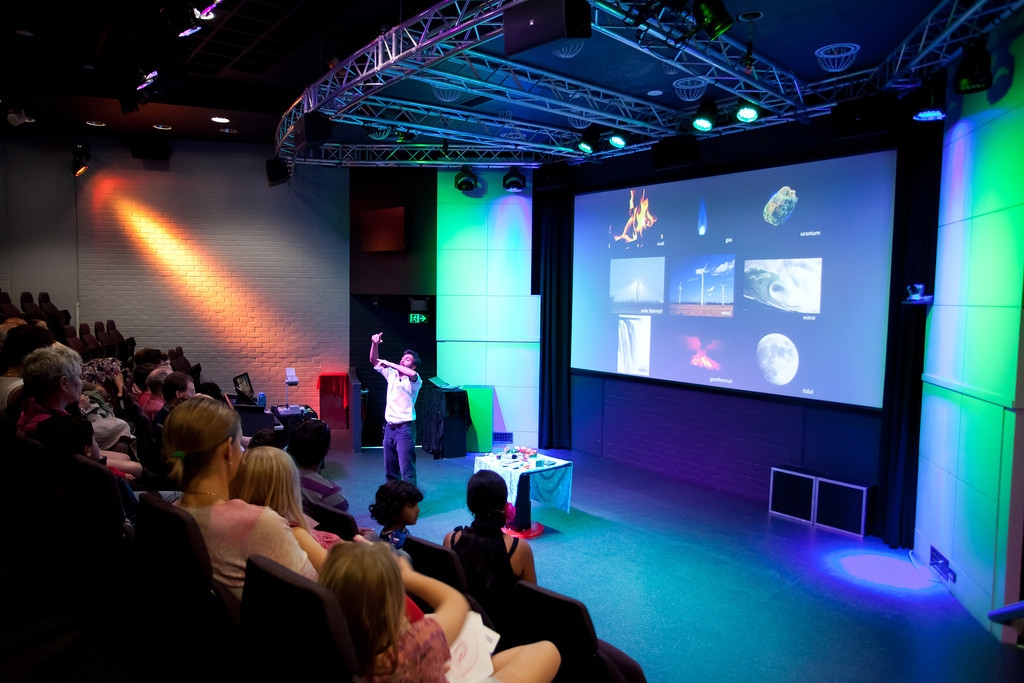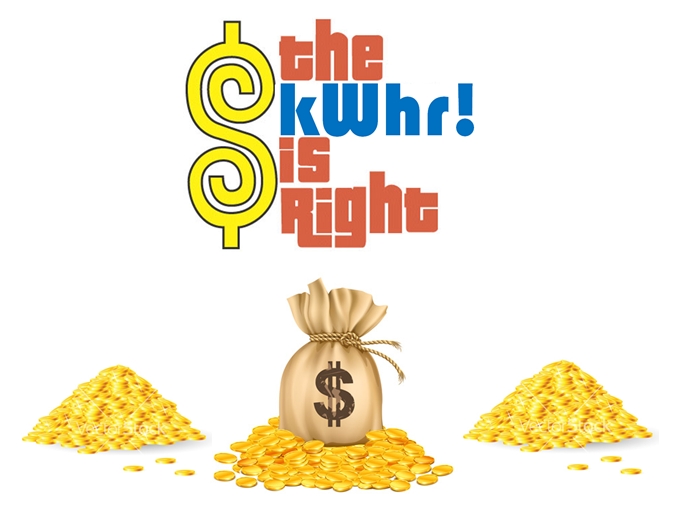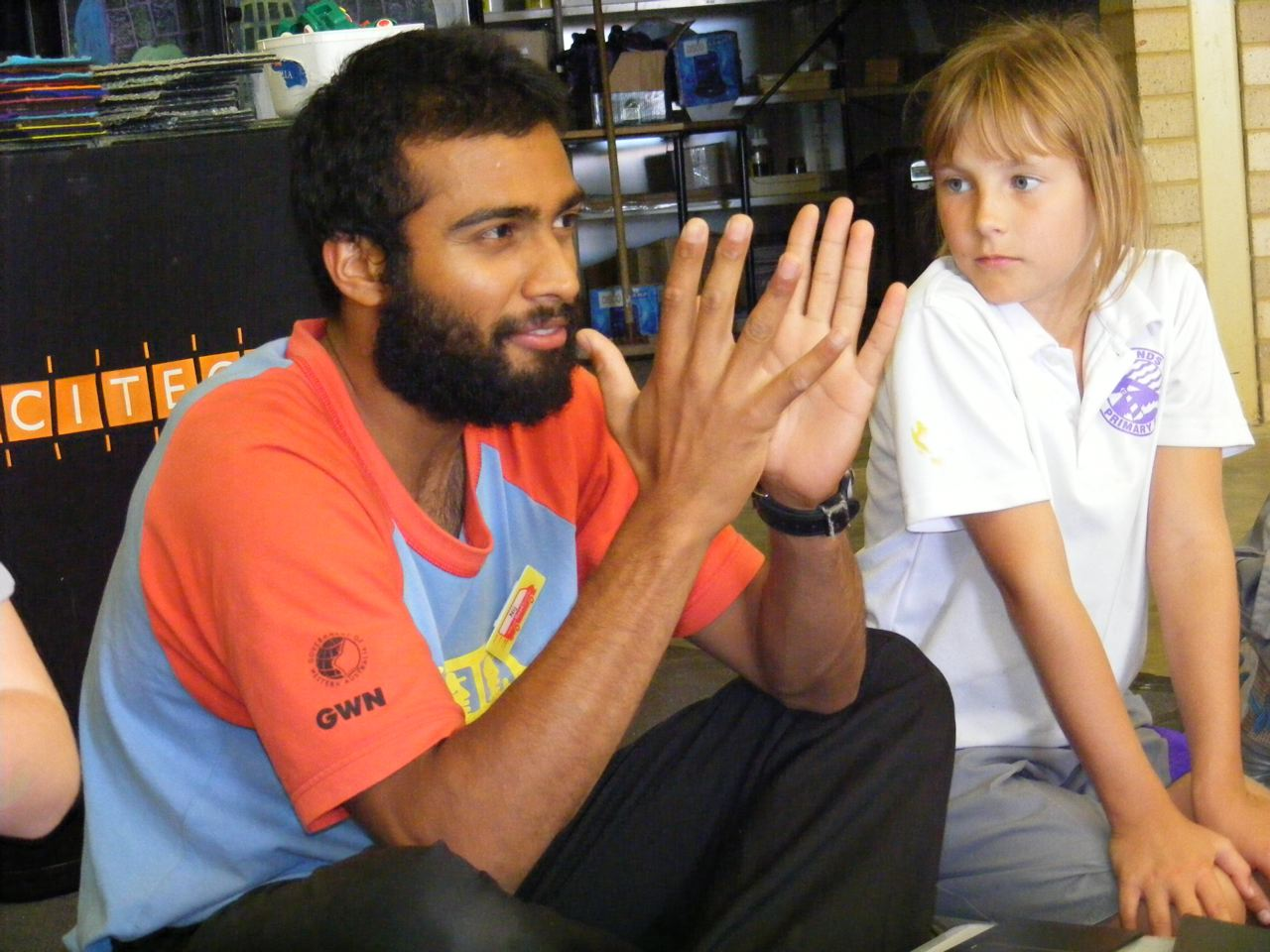 Clients include
Screentime Australia for ABC Television, Cambridge University Office of External Affairs, ABC Television, Fredbird Entertainment for The Discovery Channel, ABC Splash for Kids, Questacon, ANU Energy Change Institute, Newcastle Museum.
Feedback
"A fresh, powerful, entertaining and relevant take on the science of solar" - Fenella Kernebone, Curator of TEDxSydney
"Nij's ability to communicate science is outstanding" - Jeff Siberry, Director, Todd Sampson's Life on the Line Series, ABC TV
"Nij is amazing at outreach… he makes even hardcore physics sound like fun!" - Sue Long, Outreach Officer, University of Cambridge
"fantastic! and pitched at the right level for everyone" Dr Helen West, Head of Science, Cambridge Regional College
"Hello,
I'm one of the students in year 9 from Tumut High School who watched your presentation. I'd just like to say that it was very interesting, and you presented it with incredibly awesome skills. Just thought I'd mention it. :) I've never really realised how amazing and complex science really is. You inspired me to try the best I possibly can in Science, since I'm not very good or interested in it. But I suppose things change. Thanks for coming to our school. :) I'm more of an artist (so everyone tells me) than an expert in year 9 science. But I'll give it a go. Thanks again. :D"
- Shanade Aylett, Yr 9 Tumut High School
"Extremely well-structured and thought-provoking, excellent use of props, highly relevant to today's energy-conscious world, Nij's enthusiasm was fantastic. It was obvious that Nij was having a great fun time, and in turn our students were thoroughly engaged.
- Andrew Trost, Maths Teacher and Teacher Representative, Narrabundah College
"I thoroughly enjoyed both shows myself. But what amazed me was the way you engaged the Year 10 students. It was so lovely to see them all switched on and interested. They haven't been an easy year to teach because as an entire group they are very disengaged from their learning. I have even had a couple of students in year 10 approach me about switching into a science course for year 11 next year - which they hadn't considered doing previously. Your outreach is incredibly valuable, to watch you inspire those young minds was great.
- Bronwyn Rutherford, Head Science Teacher, Narooma High School
"Inspiring, fascinating and really applicable... Nij is a great speaker" - Helen Blackman, Science Teacher, Swavesey Village High School, East Anglia, UK
"You were mad, your show made me pay attention to science. And you were funny which made it more exciting."
- Ally, Yr 10 Narooma High School
"Their faces said it all... Usually our children are somewhat shy and reserved with visitors but Nij ignited a learning fuse where their number of questions showed how much they were engaged... Nij really connected with our children."
- Robert Pastor, Principal of Jervis Bay Primary School
"All of his shows receive high praise from students and teachers – and in terms of social justice are essential. The students to whom he has presented for us do not receive opportunities such as these and Nij's enthusiasm and commitment to the importance of his work as a scientist show through in his engaging sessions – as evidenced in the written surveys we collect from each student who attends them."
- Dr Nerilee Flint, Education Adviser, Australian National University Division of Student Life Access and Inclusion
"Niraj is the best show teller about science in the world." - Ryannon Lawson, age7, Bluff Point Primary School, Western Australia.
Nij on YouTube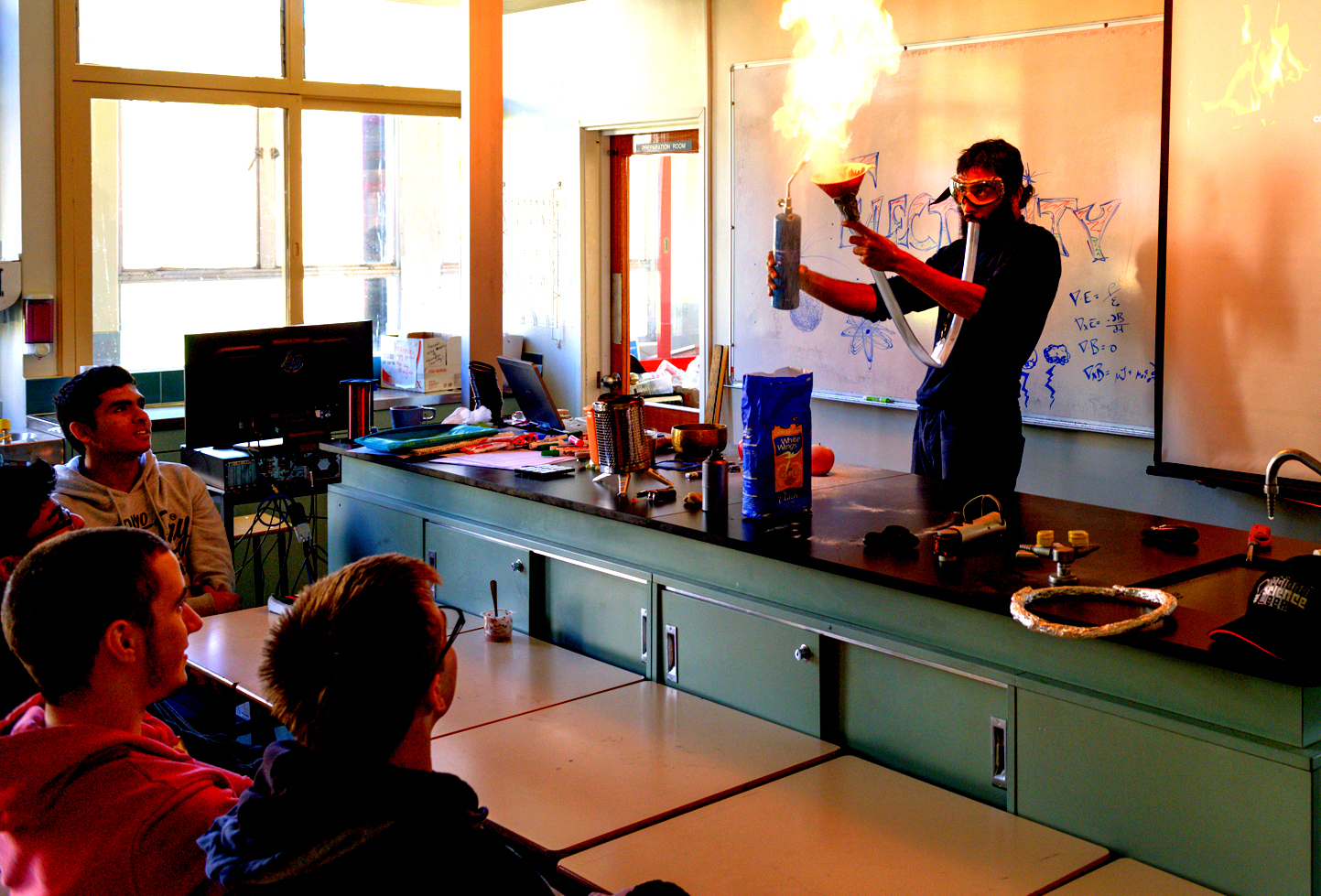 Niraj Lal youtube channel
---